(Suggested by Blu)
I have an idea and stuff so um. Here I go.
The Sol Dimension is strange isn't it. A fiery counterpart to a simply energy based dimension. With such a random combination (energy and fire) I wondered if there was anything beyond that. So I came up with this: what if there were other specially themed gems. On the opposite side of the spectrum is the negative version of the Chaos Emeralds, the Anarchy Beryls. The Sol Emeralds opposite could be the Hydro/Stream Emeralds and so on and so forth. Other dimensions not to this spectrum are on the outside such as, the Ifrint's Dimension, Twilight Cage etc etc.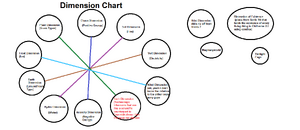 Basically my idea is to have more dimensions, and counterpart elements.
For More Dimensions and Counterparts
Legion
Rio
SS3K
Boom
Twin
Apallo
==Against Dimensions and Counterparts==